@Slate
: Obamacare enrollment doubled in Nov. to around 250,000. WH was projecting 1.2 million enrollments in first 2 months:
http://t.co/habP6ZzQRY
1 min ago
Obamacare-November numbers: 365,000 people have signed up through federal and state exchanges during first two months of the rollout.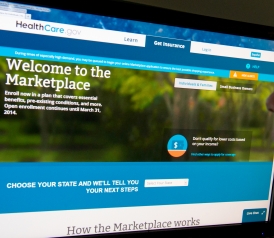 The White House this morning is out with the official Obamacare enrollment numbers for last month. They represent a major improvement over October's dismal figures, but are still no where near where the White House had originally suggested they'd be two months into the rollout of the online exchanges, via... ...
www.slate.com