@HuffingtonPost
: How can we allow children to go to schools that look like this?
http://t.co/GZ3m2F6xjE
12 mins ago
NJ Officials Continue To Be Shocked By Terrible Conditions At Trenton Central High School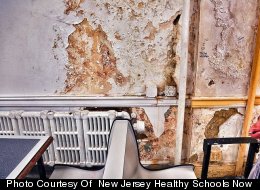 When it comes to ensuring students have a proper learning environment, not all New Jersey schools are treated equally. That's the sad truth New Jersey State Board of Education Vice President Joe Fisicaro witnessed firsthand this week after visiting Trenton Central High School, an underfunded, urban institution in need of countless structural repairs. ...
www.huffingtonpost.com